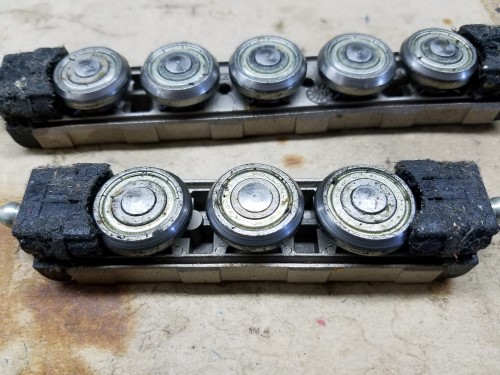 Service
I will clean and adjust the products that I manufacture for as long as you own them free of charge. You will need to deliver or ship the parts to me.
Limitations
The parts that I will not replace for free are.
Knobs / handles
Bearings
Any parts I do not manufacture
The cleaning videos are in age order new on the top old last. I no longer use grease on the bearing wheels I use Boeshield T–9 it can be purchased on line or some RV stores. A small amount on the bearing surface with a Q-Tip will be good just enough to make the surface look wet.You will need to clean the grease off the bearings and rails with good brake cleaner or lacquer thinner then apply the T-9.
8 Ball Camera Support
16016 Baker Canyon Rd,
Saugus, CA 91390
661.252.3344