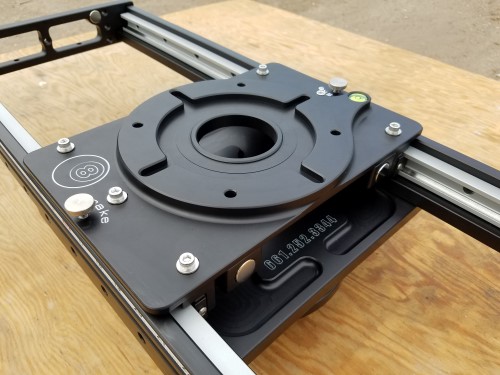 CNC Machined
All parts of the camera slider are CNC machined from billet 6061 aluminum in house.
Deburred
All parts of the camera slider are tumbled in a deburring machine for approximately 2 days for a smooth finish with no sharp edges.
Assembly
The camera sliders are assembled by me with stainless hardware. The bearings are German and Swiss made. Parts are black anodized with a flat black color.
The 8 Ball Camera Slider is available in 5 different lengths.
27.5″   $4500.00
36″     $4600.00
48″     $4800.00
60″     $5300.00
72″     $5800.00  Special Order
Cases are available.
27.5″       ATA   $440.00   Pelican   $280.00
36″        ATA   $460.00   Pelican   $280.00
48″        ATA   $500.00   Pelican   $460.00
60″        ATA   $580.00
72″        ATA   $640.00
8 Ball Camera Support
16016 Baker Canyon Rd,
Saugus, CA 91390
661.252.3344